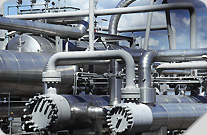 It was in the year 1921 when Albert L. Auer, Sr. went into business as an electrical contractor. In 1981, upon completion of his electrical apprenticeship program in New York City, Stephen E. Gaugh joined Auer Electric, Inc. and quickly ascended the corporate ladder becoming the firm's highest level foreman.
Stephen E. Gaugh was continually asked to manage the high profile, and/or most difficult projects throughout his tenure as foreman because of his innate ability to stay on schedule and under budget without having to sacrifice workmanship.
As a result, Stephen E. Gaugh was promoted to Project Manager and oversaw every project while under construction for Auer Electric, Inc. More importantly, it was during this ten year span as Project Manager that Stephen E. Gaugh acquired his Master's Electricians License, obtained additional business educational credits at night, and began contributing his efforts to the design-build aspect of the firm.
Due to his abilities as an electrician, coupled with his willingness to grow as a businessman and designer, Stephen E. Gaugh was named President of Auer Electric, Inc. in 2002. As President, Stephen E. Gaugh has propelled Auer Electric, Inc. into the 21st century by assembling a highly qualified management staff equipped with the most current information technology system needed to service its customers in a quick and efficient manner required for today's highly volatile and fast-paced electrical construction industry.
In addition, Stephen E. Gaugh has been recognized by the Design Build Institute of America (DBIA) as a highly qualified designer of electrical systems because of his impeccable record as an electrical designer of more than 100 projects throughout the state of Maryland over the past 15 years. With his expertise and in-house CAD capabilities, Auer Electric, Inc. has become the premier Design-Build Electrical shop in the greater Baltimore, Maryland area.

Auer Electric, Inc. offers complete electrical system design. Let our highly experienced CAD department and engineering staff design and deliver operational drawings for your facility. We have the experience that counts and we welcome the opportunity to discuss your next construction project.
Our Construction services include:
| | |
| --- | --- |
| | - CAD Services |
| | - Conceptual Budgeting: |
| | - Design/Build-Electrial |
| | - Electrical |
| | - Energy Management |
| | - Estimating |
| | - Low Voltage Systems |
| | - Tenant Finish Services |
| | - Value Engineering |
| | |