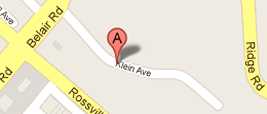 Auer Electrical, Inc. has been providing Electrical Contracting Services and Design Engineering since 1921.
4238 Klein Ave, Nottingham, MD 21236
(866) 661-4300
Toll Free:
(410) 661-4300
Telephone:
(410) 661-4429
FAX:
E-mail:
Leslie@Auerelectric.com

Every day, our employees arrive at jobsites with a common goal — to build quality projects to the utmost satisfaction of our clients. From small renovations to large new structures, we are challenged by some of the most technically demanding projects around. Our people can experience multiple aspects of the construction industry enabling our employees to find the right match for their interests and expertise. Are you are smart, ethical, good with people, thrive on challenge, have a strong work ethic, welcome diversity, have the patience to build a serious career, and share our dedication to customer delight? Do you want to work for a company with the resources and commitment to help you grow professionally and personally? A career at Auer Electric, Inc. could be the answer...
Send Your Resume

Because we realize the importance of every employee to the successful operation of our business, and because we earnestly want each employee to be successful and happy in his/her work, we declare the following policies:
| | |
| --- | --- |
| | We Hire The Best Person For The Job |
| | We will try to develop each employee to become an effective worker |
| | We promote from within |
| | We treat each person with consideration and respect |
| | We will provide a clean, healthy, and safe place to work |
| | We pay fair wages in line with job requirements and performance |
| | We recognize length of service where other qualifications are approximately equal |